Speaker's Page: Derrick Van Mell
It usually takes me more than three weeks to prepare a good impromptu speech. - Mark Twain

 



Sample presentations
Please contact us if you need a keynote or topical speaker for your association meeting, conference, or franchise or dealer meeting.  Derrick always tailors his general and technical presentations to his audience and time. His audiences strongly prefer some active engagement—and really short PowerPoints.
No More Dodgeball Meetings!  Think Like a CEO
Working through a mini-case, participants will learn to think like a CEO, asking just the right kinds of questions needed to make creative and informed decisions.  Get a reputation for asking the killer question.  PDF flyer
The Death of Strategy: Create a 1-Page Goal Tree
Mission, strategy and tactics worked in management—in the 1950's.  Learn how to win today's fight for focus by populating a 1-page, common sense map so everyone can see how they fit in.
Silo-Busting: Break Down the Jargon Barrier
Do your departments know what the other departments do?  If not, how can they appreciate each other?  Break down siloes by learning the framework for cross-functional management.
Derrick is the founder and CEO of the Center for Management Terms & Practices (www.theindex.net), the international standards body for general management.  Derrick's personal mission is replace jargon and miscommunication with simple, standard terms and tools so everyone everywhere can accomplish great things together. Derrick has spoken all over the United States as well as in Europe and Asia.  He has a BA in Economics, an MBA and an MA in English.  He is the published author of two books, Question-Based Planning and Buildings Matter, as well as dozens of management articles.  He writes the blog Fight for Focus which is to defeating the confusion of management meetings, and he hosts a series of CEO roundtable intensives.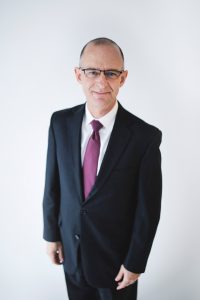 American College of Healthcare Executives

Asia Pacific Institute for Management Studies

Association of Services for the Aging

Broadcasters Institute

Executive Agenda

Family Business Center

Family Business Leadership Partnership

First Business Bank Seminar Series

Healthcare and Education Facilities Authority
Hellenbrand National Dealer Conference

IFMA World Workplace: Sweden, Austria, U.S.

Middleton Chamber of Commerce

Rural Wisconsin Health Cooperative

Social Capital (podcasts)

Society of Human Resource Professionals

TEC/Vistage

TEMPO Madison

University Wisconsin School of Business (Guest Lecturer)
"Derrick did his usual splendid job speaking to a room full of architects at our AIA Wisconsin annual convention. He always connects well with the audience and they listened carefully to every word. He has a way of making people comfortable yet challenged and ready for the ever-changing world. Derrick's message is simple, straight-forward and easily understood...a testament to his ability to connect one-on-one regardless of the size of the group."  - James Gersich, Principal, Dimension IV
"I've seen Derrick present twice nationally, and he's always got new and more exciting things to talk about. I will continue to recommend him to speak to future organizations."  - Vickie Wenzel, VPO, Target Commercial Interiors