Trainers & Executive Coaches
Everything should be made as simple as possible, but not simpler. - Einstein
Our trainers and coaches help everyone think like a CEO. Our services can span a career:
Training managers new to general management
Coaching experienced managers one on one
Facilitating strategic planning with the executives
You can't innovate if you can't collaborate and you can't collaborate if you can't communicate.  Contact us to learn more.
Derrick Van Mell
Derrick is CEO and Founder of the Center for Management Term & Practices. He is a Chicago native and has a B. A. in economics from Tufts University, an MBA from Loyola and an MA from Northwestern. He has written columns for the Capital Region Business Journal and the Healthcare Financial Managers Association; he has served on his city's Community Development Authority, been Guest Lecturer at the University of Wisconsin School of Business, and has lectured in the US, Europe and Asia.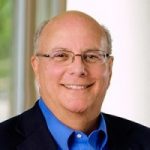 Bill Mitchell
Bill coaches and trains members in Servant Sales.  Besides his work with the Center, Bill is Director of Corporate Practice Development for Michael Best, LLP, a large law firm.  Bill also writes ConversactionsTM, a popular blog on innovation and management.  He has a BA in Business Administration from the University of Wisconsin (Madison), with a specialization in Human Resources Management.  Bill had been Executive Director of the Waukesha County Economic Development Corporation, which let him build a powerful network of decision-makers.  Bill is on the boards of the Wisconsin Innovations Awards and Wisconsin Business Development.
Steve Johannsen
Steve has over 20 years of executive leadership and a consistent record of sales growth through market differentiation and client development. Steve is on the board Protanic and Weston & Sampson, both ESOPs, and he leads Weston & Sampson's company-wide succession and management development program.  He's also on the board of the Capitol Lakes Foundation and has been Chair of the Ethics Symposium for The Rotary Club of Madison. He has two masters degrees from the University of Wisconsin and a BA from the University of Minnesota. Steve is also chair of two Executive Agenda groups and is a dedicated volunteer for the "Lymphomaniacs," a bike-riding charity activity of the Leukemia and Lymphoma Society.