An investment in knowledge pays the best interest. - Benjamin Franklin

 



General Management Bootcamp
We collaborate with Executive Programs of the University of Wisconsin's Lubar School of Business on our General Management Bootcamp.  Good generalists provide measurable paybacks in sales, retention, quality and project success.
In 6 monthly 4-hour sessions, you'll use live issues in a small cohort to learn management's standard tools, terms and practices to make the ten key anagement decisions.

Do you know how to run an organization?
Our Milwaukee Model of Leader Development(tm) includes a self-assessment.  It's a simple way to put the entire management team on the same track.  We use it to kick off the Bootcamp and succession and development planning.
Public training
We run public training sessions on management decisions, applying tools from The GM's Toolkit.  The peer activities are the key to deep learning.  We'll soon post 2022's introductory, interactive workshops, including Think Like a CEO.  Contact us if you don't see what you need.
Private training
Different sectors, including franchisees and dealers, have different needs, so we often start with a tailored "brown bag" presentation or hands-on workshops.  For one manufacturer, we ran the executives through the Question Map--and helped them save $1,000,000 in a capital decision.
Executive coaching
"High potential" managers might now have P&L responsibilities for a department, division, region or branch.  They need to work cross-functionally, making connections inside and outside their organization.  Our trainers can work with them to fit their personality and schedule.
"The Center's case-based 'Connect the Dots' in-house session got my management team asking questions at a high level and helped them collaborate across departmental lines. It introduced them to The GMs Index as a powerful, yet easy to use utility. As CEO, I could spot talent for big-picture thinking." – Bryon Johnson, CEO, Madison Cutting Die, Inc.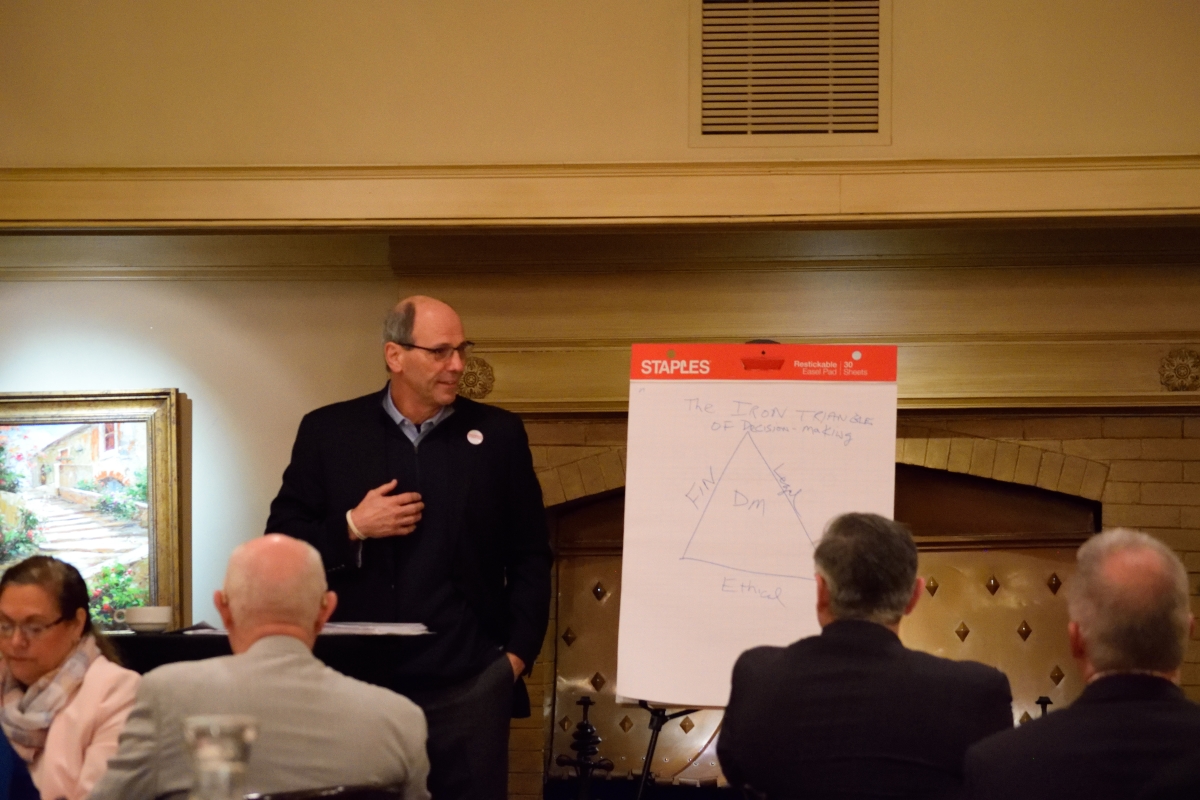 Derrick Van Mell
Derrick is CEO and Founder of the Center for Management Term & Practices. He has a B. A. in economics from Tufts University, an MBA from Loyola and an MA from Northwestern. He has written for the Capital Region Business Journal and the Healthcare Financial Managers Association; he served on his city's Community Development Authority, been Guest Lecturer at the University of Wisconsin School of Business, and has lectured in the US, Europe and Asia.
Bob DeVita
Bob is Adjunct Professor at the Lubar School of Business and sits on the advisory boards of Lubar and the College of Health Sciences.  He is Mentor to start-ups in the Innovation Corps Program.  Bob was Chief Administrator of Marshfield Clinic and then founding CEO of Common Ground Healthcare Cooperative.   Bob has a BBA/MBA from the University of Wisconsin-Milwaukee and is a DHHS Fellow of the Georgetown University School of Medicine.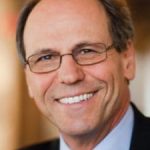 Bill Mitchell
Bill is Director of Corporate Practice Development at Michael Best.  He helps leaders take the long-term view on risks and designs networking opportunities that let leaders exchange big ideas about growth.  Bill was Executive Director of the Waukesha County Economic Development Corporation, growing the economic base with financing, partnerships and counsel.  He Chairs Wisconsin Business Development and is on the board of the Wisconsin Innovation Awards.