An investment in knowledge pays the best interest. - Benjamin Franklin

 



Our training emphasizes hands-on learning and peer interaction, not theory or soft skills.  Using standard terms and tools simplifies cross-functional decisions, strategic planning and overseeing multiple projects.  The GMs Index is a framework for life-long learning.  Our training sticks:  Center members get career support in our Workgroups and roundtables.
What do you need to know to run an organization?  Our Milwaukee Model of Manager Development(tm) includes a self-assessment.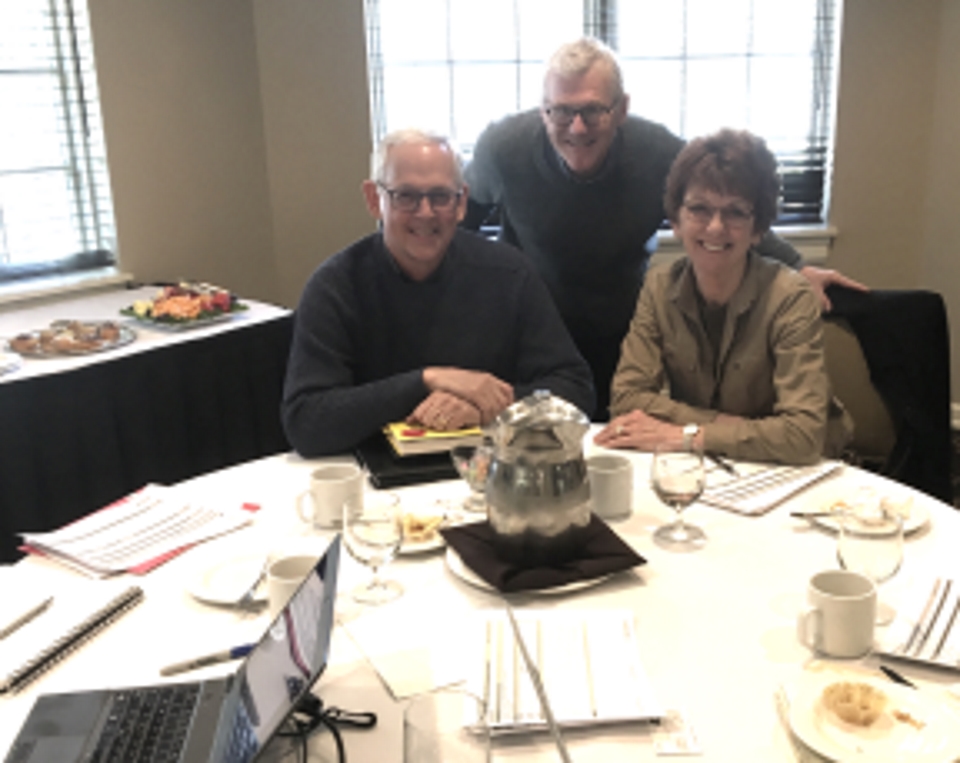 Certificate in General Management
We collaborate with Executive Programs of the University of Wisconsin's Lubar School of Business on several programs, including our Certificate in General Management.
The principles and practices of management are the same in every sector.  We train managers at all levels to work cross-functionally because the organization's success depends on everyone working together.
In six monthly four-hour sessions, you'll use live issues in small cohorts to learn the standard tools, terms and practices to develop the ten core management skills and enable open communication and collaboration.
The Value of Generalists
Changing from specialist to generalist is hard:  you need to be conversant in all six management disciplines and learn to think like a CEO.  But good generalists provide measurable paybacks in sales, retention, quality and project success. A 1% improvement in management ability means 100 more basis points in margin.

Public training
We run public training sessions on management decisions, applying tools from The GM's Toolkit.  The peer activities are the key to deep learning.  See Events for our introductory and interactive workshops, including Think Like a CEO.  Contact us if you don't see what you need.
Private training
Different sectors, including franchisees and dealers, have different needs, so we often start with a tailored "brown bag" presentation or hands-on workshops.  For one manufacturer, we ran the executives through the Question Map--and helped them save $1,000,000 in a capital decision.
Executive coaching
"High potential" managers might now have P&L responsibilities for a department, division, region or branch.  They need to work cross-functionally, making connections inside and outside their organization.  Our trainers can work with them to fit their personality and schedule.
Franchisee/dealers
As a franchisor or OEM, success is 100% correlated to how well your franchises or dealers are managed. We run interactive conference workshops to share the Center's standards and tools, so they can share ideas and raise each other's game!
Succession planning
We help both publicly-held and family businesses (term 1.4.3) prepare for succession.  This often take more than management training:  it can require an operational self-assessment, developing a strategic plan and  conducting a risk assessment.  The Center's training and tools empowers leaders to shape the future.
Strategic planning
The best way for a chief executive to focus everyone's energy is with a strategic plan (see our training model).  Our standard terms and planning toolset produces a 1-page "Goal Tree." The five-meeting process lets the chief executive help each manager engage, making delegation easier.
"The Center's case-based 'Connect the Dots' in-house session got my management team asking questions at a high level and helped them collaborate across departmental lines. It introduced them to The GMs Index as a powerful, yet easy to use utility. As CEO, I could spot talent for big-picture thinking." – Bryon Johnson, CEO, Madison Cutting Die, Inc.