Nothing truly valuable can be achieved except by the unselfish cooperation of many individuals. - Einstein

 



Unlike many association chapters, the Center's workgroups don't spend time on administrative or board and committee stuff.  Instead, they work on projects to create best practices, which then get posted in our blogs, The GMs Index and LinkedIn so they're available to and get recognized by managers around the world.  We're a community of generous problem-solvers.
Workgroups are members-only, but prospective members are welcome to try them:  Contact the Center to learn about meetings near you.  Join.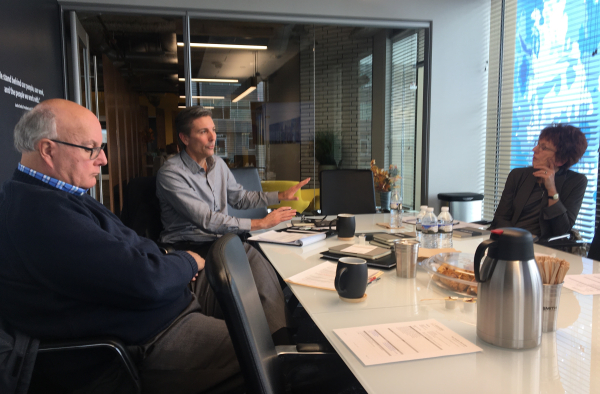 Typical activities
Develop Best Practices
Create "problem pairs" for off-line peer support
Probe deep management issues and blog insights
Clarify key management terms for The GMs Index
Create or test new 1-page tools for The GMs Toolkit
Run futurist sessions (see Trends Outline)
Provide pro bono work or mentoring
Enjoy social activities
Sessions and solutions
Our workgroups typically meet every other month for two hours.  A facilitator handles the scheduling and notes.  We try to use as little paper and email as possible.
We share solutions with blog posts or as briefings; a sample is at 2.6 Customer service.  We're proud to provide our member-contributors with the recognition they deserve.
"I've belonged to dozens of associations and spent hundreds of hours in committee meetings recruiting board and committee members.  The Center's small and facilitated workgroups let us solve problems and share our collective experience in an immediately useful way." – Brian Wagner, Carex